480-584-3692

info@teenlawschool.com

The time for kids 

to learn about the law is before a law is broken.

Your Teens and the Law - What Every Arizona Parent Must Know

We believe teaching teens about the law is just as important as teaching them to read, write, manage money and plan for the future.

But if parents don't know that law themselves, how can they share the essential facts their children need to stay safe?  That's where Teen Law School can help.

The state requires parents to parent.

TRUE  Curfews are established by individual cities and towns and vary considerably.  Most have clauses that allow for parents and legal guardians who "by lack of supervision or control" allow their children to violate curfew to be fined and charged with criminal offenses.  Most towns in Maricopa County can charge parents who repeatedly allow their children to violate curfew with a Class 1 Misdemeanor, punishable by a fine of up to $1000 and a maximum stay of 10 days in jail..

There are important exceptions to our curfew ordinances.  You can read them by visiting your town's police department website or looking up your town's ordinances on the Internet.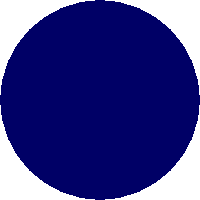 Parents can be arrested if their kids skip too much school.

Parents don't have to pay for damages caused by their children.

Even if parents approve, sex is illegal for kids under 18.

Parents can be charged if minors drink alcohol in their homes.

Arizona's Revised Statues is the body of law that everyone in our state must live by.

You can click on the underlined words in red to learn more about each topic or search though the Revised Statues to learn more about any law by clicking 
here.
Parents can be charged for letting their kids violate curfew.

TRUE  
By Arizona law, all parents and legal guardians must ensure that their children attend school or are adequately home schooled until the child's 16th birthday.  After that, school is voluntary, but if the child is enrolled in school, the child must attend 90% of the time school is in session.  Each unexcused absence is considered an incident of truancy.  After 5 unexcused days of absence, a child and his or her parents or guardians can be summoned to a truancy hearing.  Failure to appear can result in a 
warrant 
for the parent's, guardian's and child's arrest.  Arizona was the first state in the nation to jail parents for their children's truancy.
FALSE  
Judges in Arizona can automatically assign up to 
$10,000 
in penalties to parents whose minor children create property or personal damage by their negligence or malicious intent.  
TRUE 
lt's
 illegal
 in Arizona for any unmarried person under the age of 18 to engage in sexual conduct with any one older, younger or the same age - even if the contact is consensual.  It is illegal for anyone over the age of 18 to have sexual contact with any one 17 years old or younger. There are some defenses to a charge of sexual conduct with a minor, and we will explain those to your teen in class.  These defenses DO NOT CHANGE THE LAW however.  It doesn't matter if a parent approves of their child's sexual conduct.  In fact, parents have been charged with serious 
crimes
 for
allowing
their children's sexual conduct with others. 
TRUE  A parent who knows or "should have known" that two or more non-family member minors are in possession of alcohol or consuming alcohol in their home can be 
charged
and be held liable for any injury of accident, or damage caused by those minors, even after the minors leave the premises.  This is commonly called the "SOCIAL HOST" liability which in Arizona is dealt with harshly when minors are involved.  NOTE: Many towns and cities have their own social host laws which are MUCH STRICTER than state law.  Check your town's ordinances!
Parents are not responsible for the driving behavior of their minor children.

FALSE  Before any person under the age of 18 can be issued a driver's license in Arizona, an adult (usually the minor's parent) must sign and verify the license application.  By signing, the parent becomes jointly and separately responsible for any damages, including personal injury to another, incurred by the malicious or negligent driving behavior of the minor child.  Be sure your young driver receives adequate driver's education and is covered by adequate insurance.

Parents can be ordered to pay for a minor child's incarceration.

TRUE  Parents can be ordered by a judge in Arizona to reimburse the state or county for
part or all
of their minor child's incarceration in a correctional or residential facility.  
There is so much more to know! 

Ask for a "Your Teens and the Law"

 workshop for your school, church or workplace today.